Office Spaces
The 2nd floor consists of 35,000 sqft of co-working office space. Suitable for teams as small as 1 or as large as 50.
$83 – $216/person per month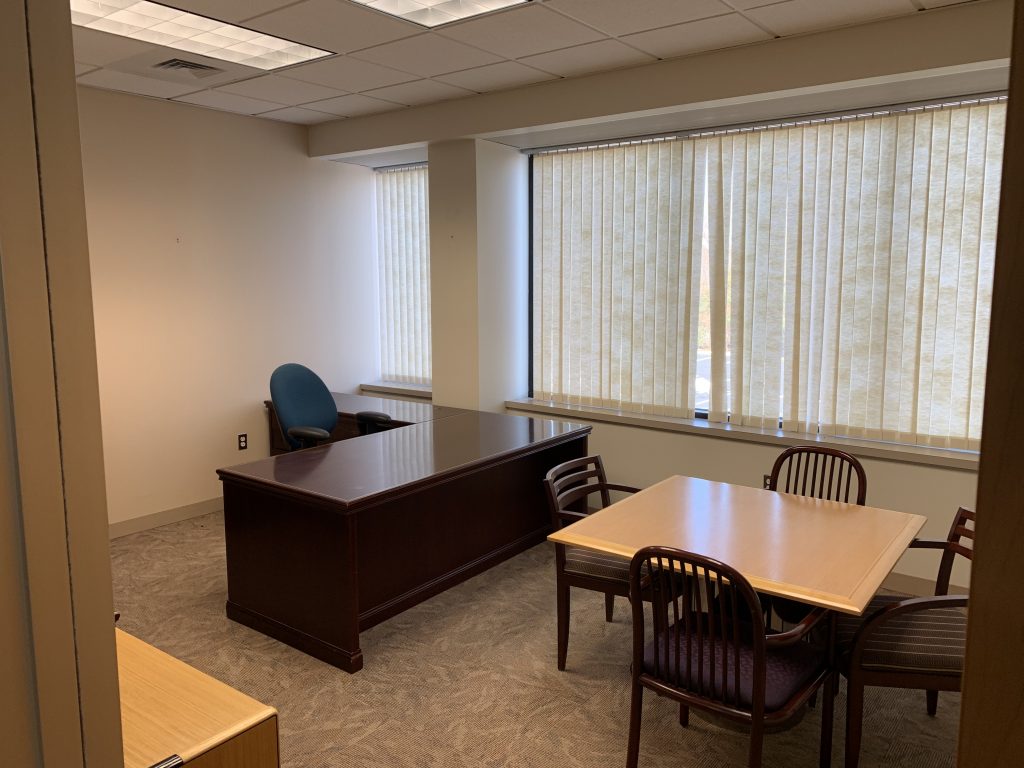 Locked Offices
• Furnished
• 150 – 400 sq ft
• Door Locks
Secure and quiet offices are a great place for individuals or for teams.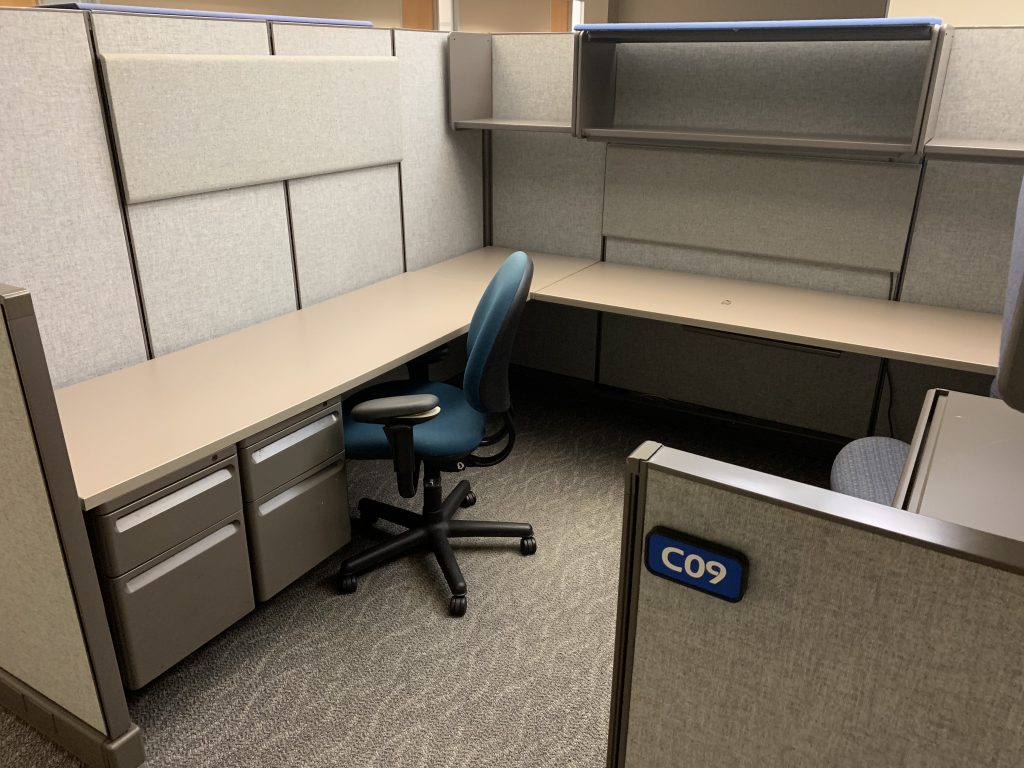 Designated Cubicles
• Furnished
• Power and Internet
• Fits 1 to 2 Workers
Cubicles provide an open working environment and offer the opportunity to work alongside other companies.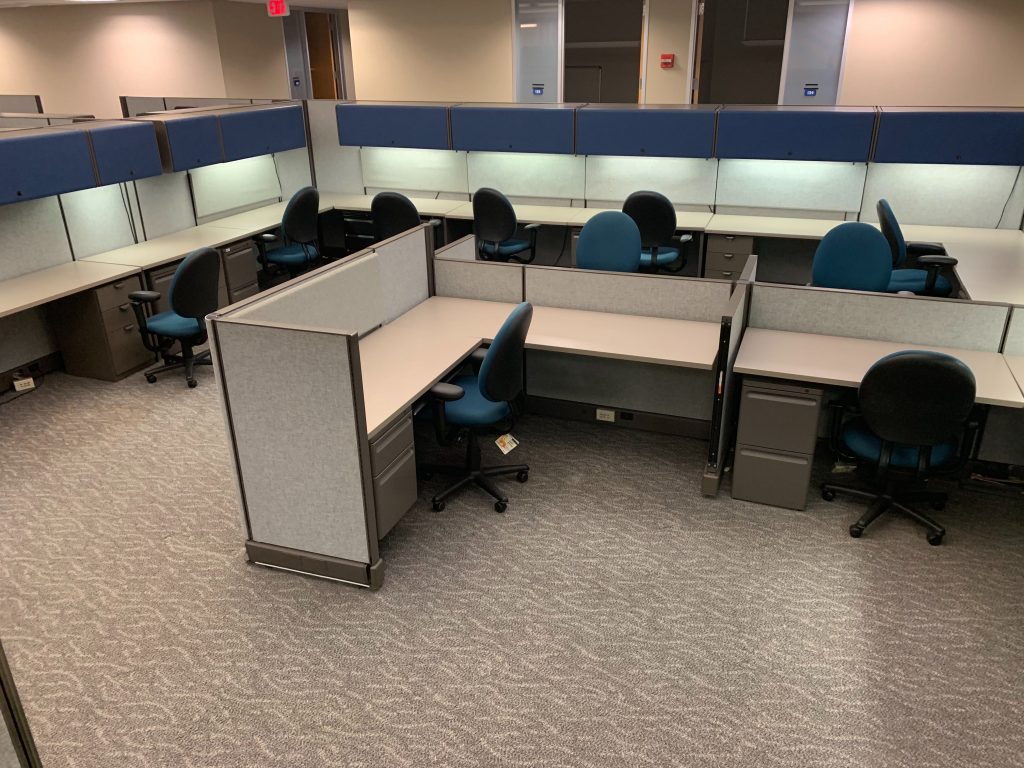 Open Seating
• Shared Space
• Power and Internet
• 36 Open Desk Seats
Shared open seating allows for employee overflow. Working along side other companies in a quiet area.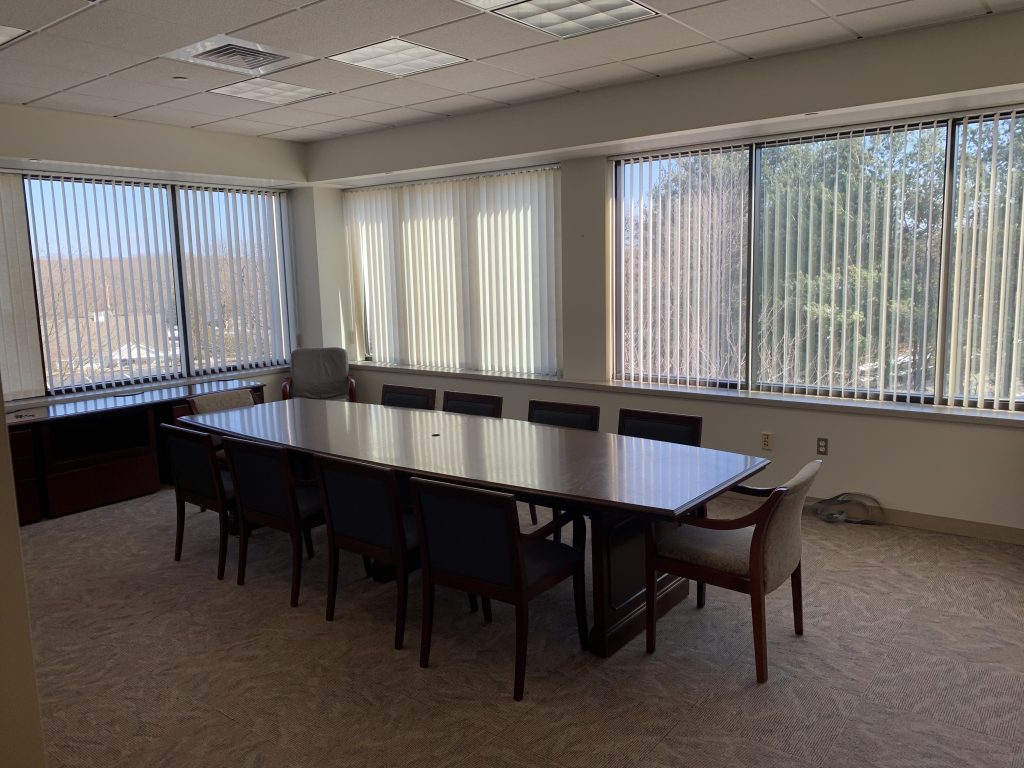 Shared Conference Rooms
•3 Conference Rooms
• Scheduled and Open Use
• Whiteboards and Projection Screens
Conference Rooms are a great space to breakout with a larger team to focus on a project. Hold meetings with coworkers or presentations to clients.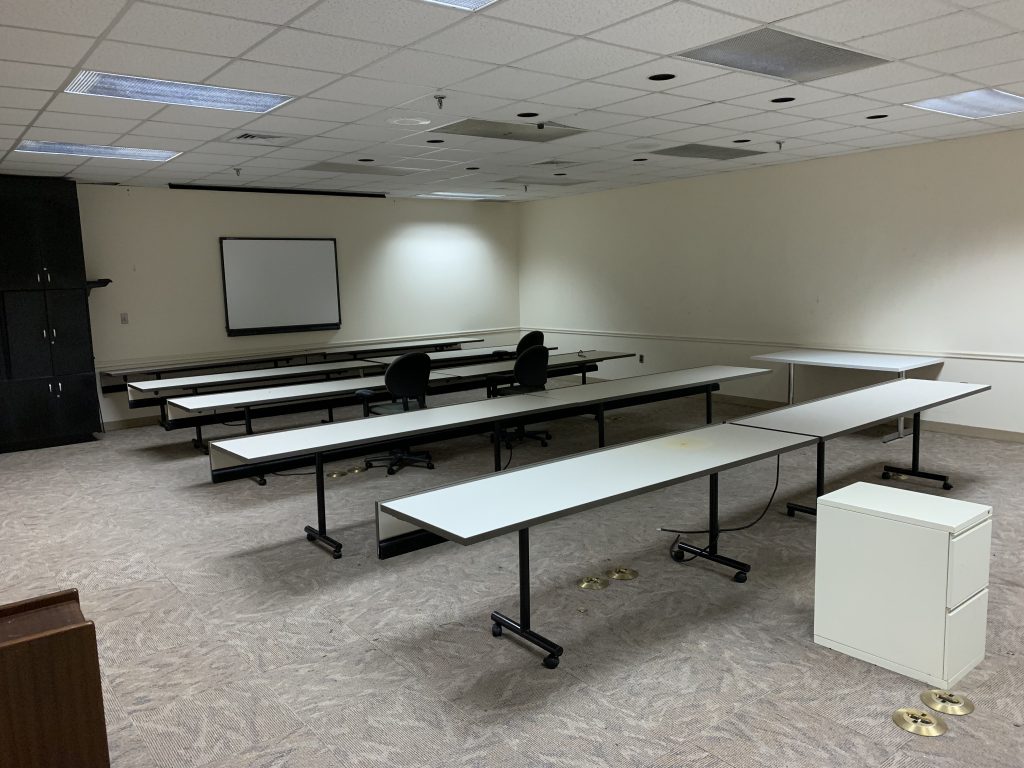 Class Room
• Scheduled Use
• Media Set Up
• Comfortably Seats 20
The Class Room is a great space to hold larger meetings, seminars, or events.